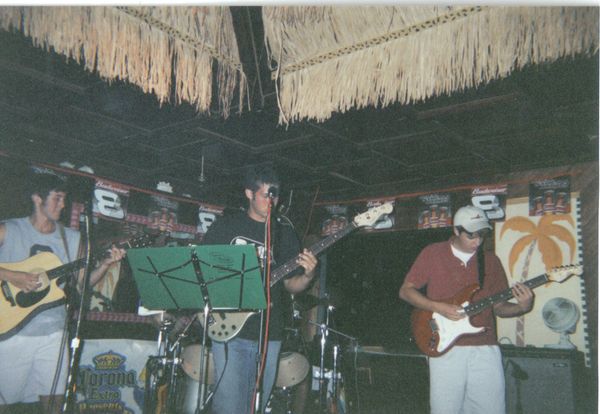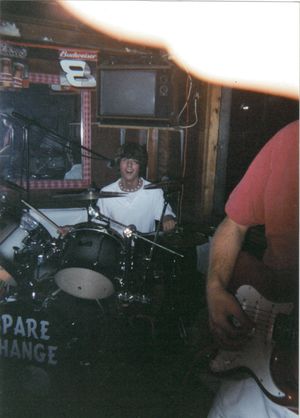 We have endured many changes in Spare Change's lineup through the years.  If you have been following us, you may know some of them.  If not, here are some of the changes we endured in the early years.
The band was started by 4 young guys out of La Grange, NC.  They all went to North Lenior High School.  I (Jordan) had already graduated and was going to college, and the other three guys were still in high school.  They were Chris Morlock (bass), Anthony Gallo (drums) and Clayton Alcock (guitar).   
None of us had ever been in a band like this before, but we wanted to give it a shot and have some fun.  We practiced day after day for a couple of months trying to get together enough material to play a full show.  It turns out that it's not as easy as you would think, but we were undeterred and determined to give this a real shot.   
After establishing ourselves a little bit, a couple of things happened at almost the exact same time.  We performed at the Ms. Kinston Pageant.  There was an after-party that we attended, where we met a charming couple.  The wife, Kellie, had been a contestant in the pageant, where her talent was playing the violin.  I don't remember the exact exchange, but we ended up asking her if she might be interested in coming out and jamming with us at our next rehearsal.  She agreed, and we offered her a position with us.   
Chris and I tried to go out as much as possible to see other bands and that sort of thing, and we went to see a group at Mesh Cafe in Greenville, NC.  They had live bands every Thursday night, and this Thursday night was no different.  What was unusual was the fact that some of the band members ended up quitting the band that night.  We offered Mark Pascal an opportunity to come and play with us while he was figuring out his next move.  He agreed and started playing with us that very weekend. 
We went from a four-piece band to a six-piece group within a month or so.  This was exciting and stressful at the same time, and one of the members didn't really care for the changes that much and decided that it was time to bow out.  Clayton was the first original member of Spare Change to leave.  We were now a five-piece.   
That's enough for now.  I'll continue this timeline in another post.