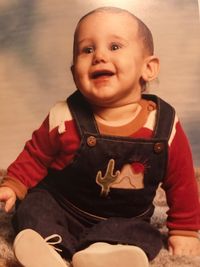 Believe it or not, I wasn't always as passionate about music as I am now.  I used to think it was boring, and my parents made me sing in church with the youth choir.  My Pa got all of us grandkids up to sing in front of the church.  I remember distinctly this one time that we got up to sing in front of the entire congregation, and we could not find the right note to save our lives, so Pa just stopped after trying for what seemed like hours, but was more like 3 or 4 minutes.  It was so embarrassing! 
We eventually started a small group comprised mostly of my cousins, my sister, and myself, but there were also a few friends of ours in the group as well.  The preacher's wife, at the time, Mrs. Loretta, named it "5 Alive."  We sang in church from time to time, and even put on fundraisers to help raise money for the church.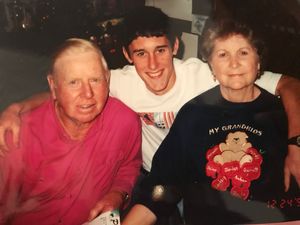 When I was 16, I got up in front of that same congregation, in that same small sanctuary, and sang my first solo.  It was one of those southern gospel songs that you thought was over and then it came back around again for another chorus….  oh, I thought it was the funniest thing!  It was then that it hit me.  I was not terrible at this, and people kept coming to me over and over telling me how much they enjoyed it.  That's, obviously, not why I was singing the song, but the result was the same.  I had caught "the bug," as they say. 
I began to sing more and more, and that led to me singing with my Pa at a little place they called "The Barn."  It was an old packhouse that Pa's brother, whom we called Uncle Robie, had fixed up.  He put a small stage in there, and theater-style seating.  They played there every other Friday night, and people would show up early to get a good seat.  I worked at the Sandpiper at the time, and I would come after work to sing with them for a little while. 
That brings us to high school, and my senior year, but we'll tackle that in another post.