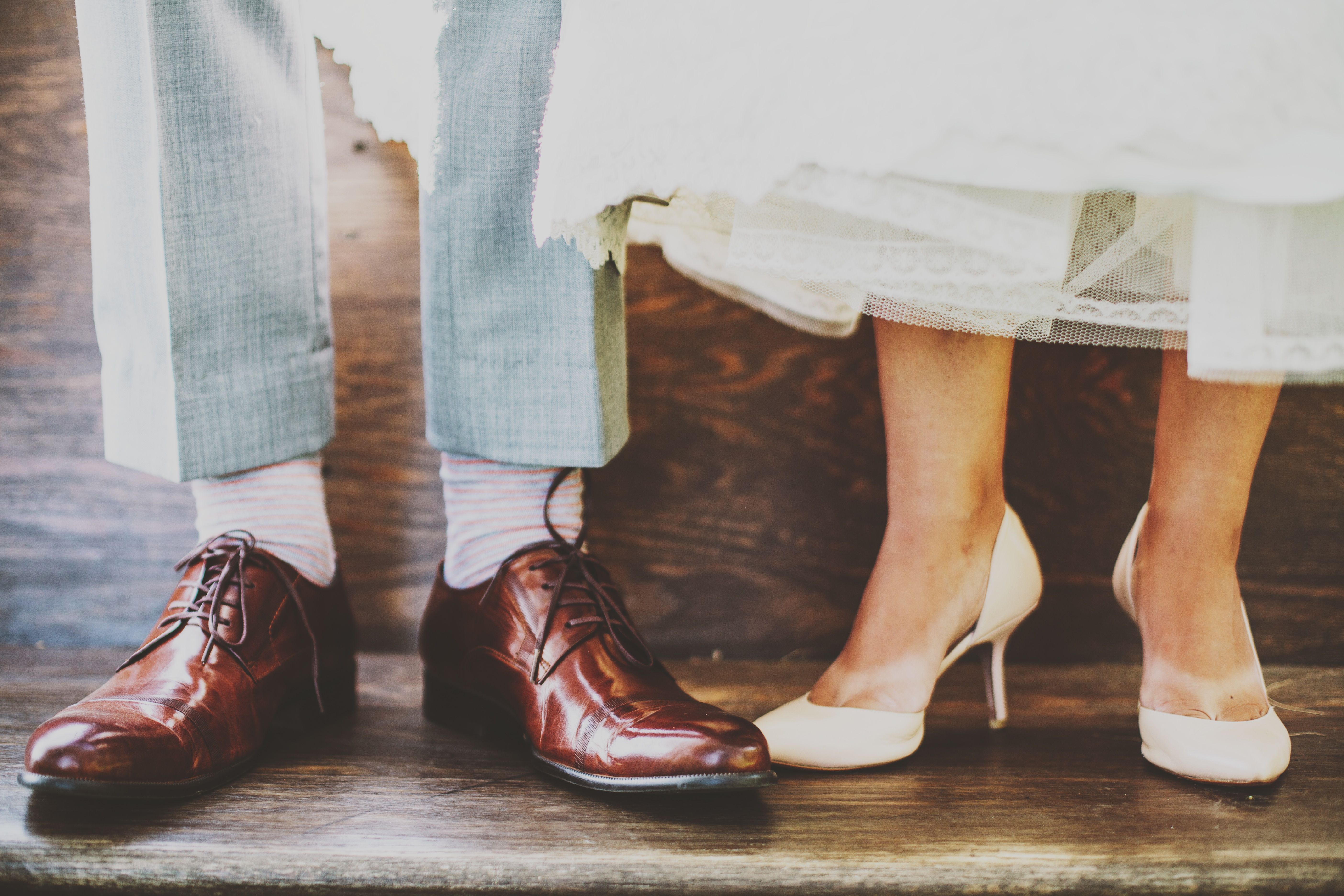 Have you been thinking about your wedding dance songs?  If so, here are three things to consider.  If not, you may want to give it some thought before it gets too close.  The more time between when you start thinking about this and your wedding day, the more options you have. 
The first thing to consider is whether or not to have the band play the dance songs.  I have noticed that the band can take attention away from the dances and the ones that are supposed to be the center of attention that night, you guys. Sometimes, your guests have never seen the band before so they are watching them very closely during the dance song, or songs, and figuring out whether or not they are going to stay when the band starts playing.  There are a couple of options that I have found to combat this. The first, and most obvious, is to play the recorded version. There is nobody else taking attention away from you guys, which solves the first issue, and you can also choose to fade out the recorded version so that you're not on the dance floor by yourselves for such a long period. 
An added benefit of playing the recorded version of the song is the fact that you have complete control over the volume of the music. With live music, it is much more challenging to control volume levels. We have taken steps to make this less of an issue, but the drums are still live instruments.  To make it sound good, you have to increase the volume of everything else on stage over the natural volume of the drums. 
The other option is to have 1-3 band members play the song, but a more acoustic version of the song. It is a more intimate style, and there are fewer people on stage, drawing attention away from you guys. Without the drums, it is also easier to control volume levels. 
You also may want to think about fading or cutting the dance songs.   Four minutes, which is about average for a song, can seem like much longer when it's just you out on the dance floor. Some don't have an issue with that attention,  but some people do, even on their wedding day.  Fading or cutting the dance song is an excellent choice for that person. When couples opt to do this, they usually try to fade or cut the song at around 2 minutes. 
We have done it pretty much every way you can think of, and these are some options that work best, in my opinion. Would you like to talk to someone directly about the dance songs?  Click below to send an email and get started.